Gnarly Troop Federation hosts GT20 Summit and welcome Youths for Internship, camps and Volunteering from worldwide for many projects and missions.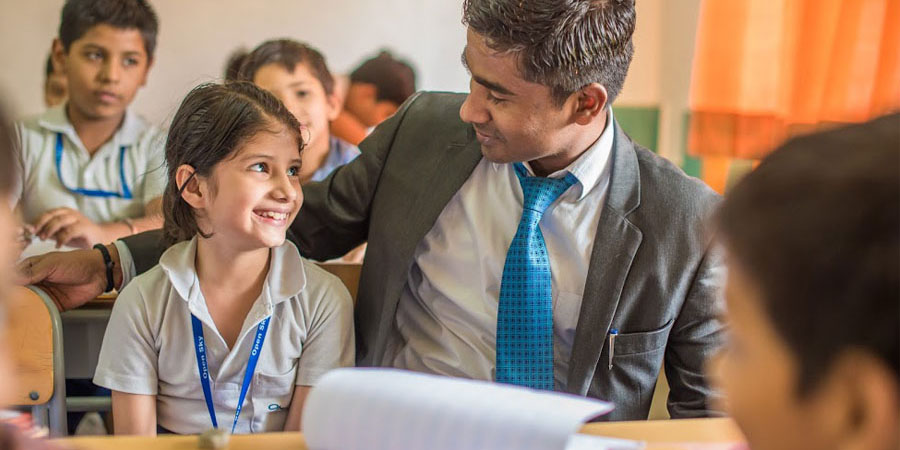 Launching of Internship Programme for Young Girls.
Honorable Lok Sabha speaker Shri Om Ji Birla with Gnarly Troop Fouder Amarjeet for Agenda of GT20 Summit.
gt20-summit.jpg
Amazing high troops' moments with Respected Kailash Satyarthi ji (Nobel Peace Prize recipient)*
The children on their first day in Gnarly Village waiting for new Academy uniform and cultural interaction.
We hope this culture of togetherness and celebration at Gnarly Troop Adopted Village as an example to unite the world for climate, community, culture and cooperation.
Launching of Gnarly Interntional Campaign for Peace with GT9 Nations Member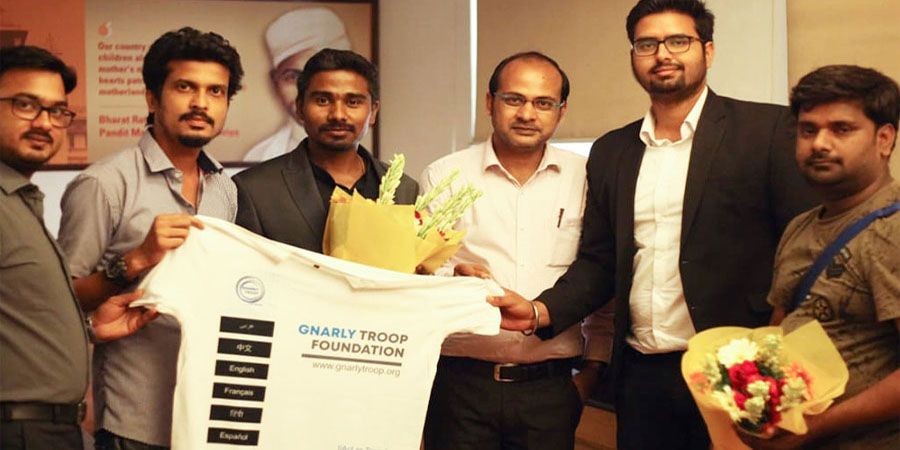 Launching of GT20 Summit Jersey with High Commission and Advisory Council.
Our thoughts and leading step for education and healthy livings is the best effort of Gnarly Troop to add to these less privileged in all 6 dimensions: Physical, Mental, Emotional, Aesthetic, Moral & Spiritual.
We work with belief that Women Strong then Nation Strong. Girls in Gnarly Troop Academy.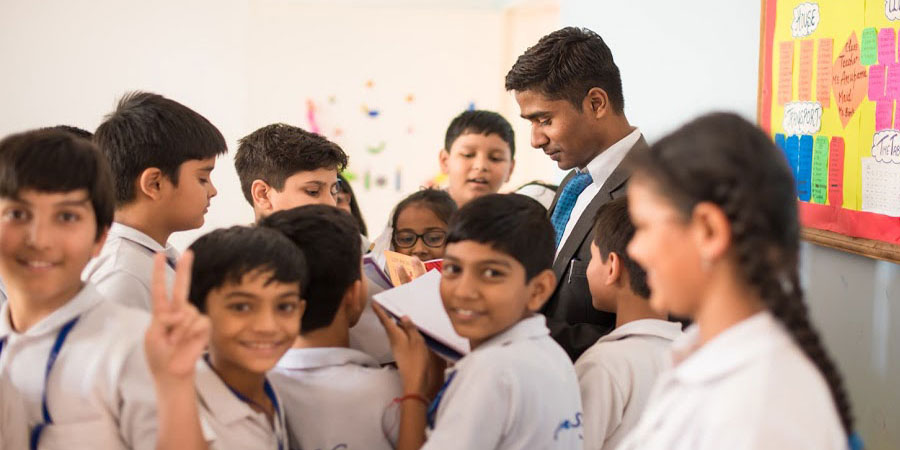 When your sky is limitless – Founder Amarjeet Gnarly giving autograph in Open Sky School.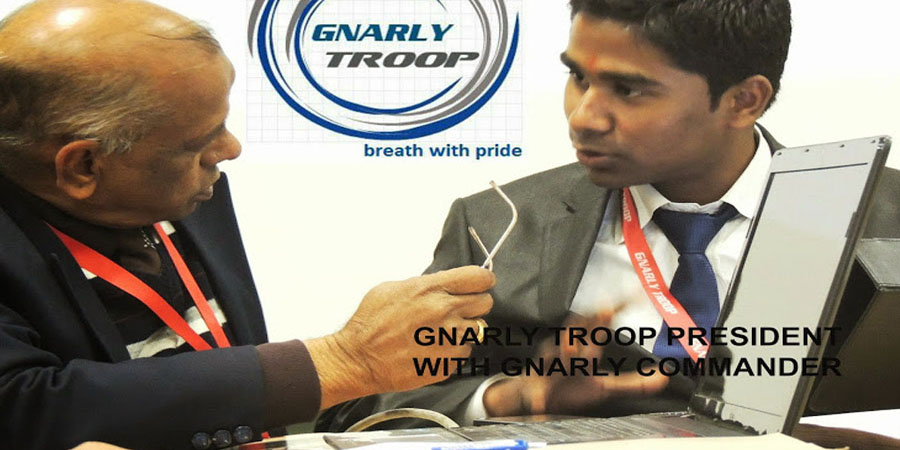 Gnarly Troop lead for sustainable development & Cultural enrichment. Founder talk with Child Ambassador.
Members of all nations in a discussion on Green Environment & Climate Change Project
Troop Visit for Disaster Management & Mock Drill session in a school.
Welcome of all new European Troop and Ambassadors on Humanitarian Aid.
Previous
Next
GT20 Summit (Group of Twenty Countries)
*The 2022 GT20 Summit focuses on Realizing Opportunities of the 21st Century for all.* GT20 Summit, 2022 will be hosted by Gnarly Troop Foundation (works on international level) with cooperation and participation of twenty countries and embassies in National Capital of India, New Delhi from 9th October - 10th October 2022. The summit will be based on the 4C's i.e. Climate, Community, Culture and Cooperation. The summit will witness the presence of 2700 eminent people like diplomats, officers, ambassadors, doctors, scientists, engineers, young leaders, entrepreneurs, global alumni and social workers. There will also be participation of top 300 international schools and institutions with alumni of eminent universities of world. The summit will be broadcasted in 6 official languages (Hindi, English, French, Spanish, Arabi and Chinese) on the international website of Gnarly Troop ~ www.gnarlytroop.org.
Gnarly Troop Foundation is Non Profit Organization
It is (U/s 8, founded by Amarjeet Gnarly) working in 20 countries since a long. It engages youth with international dialogues from eminent institutions, colleges and Universities of many countries. The Troop from worldwide work here for Education, Culture, Peace for communal harmony, Health, Arts and Cross border relationship though Strategic Community development projects, Workshops, Youth Exchange programs, International
Internship and Camping via Young Care Forum.
GNARLY stand for Global Networking for Active and Responsive Leadership among Youth. TROOP are the youths with young spirit who define the motion on Global vision based on 4Cs i.e. Climate, Community, Culture and Cooperation."
We train our new troops with a principle- "You are young because you survived, you survived because you had to be a troop, Gnarly Troop".
GT Highlights
WELCOME GESTURE FOR GT20 SUMMIT

9 Years old girl, Chanchal has been provided free education in Gnarly Troop Academy in adopted village. We are going to promise good infrastructure of Health centre in Gnarly Village by 2023.

Creative Workshop of International Troop. Gnarly Troop welcome all Troop for Intercultural education and Internship.

We have accepted the challenges of Covid'19 and the world has started talking about green environment where Gnarly Troop Federation has shifted its core area of work centres in rural area to lead the campaign plant and nurture many thousand trees.
IN FOCUS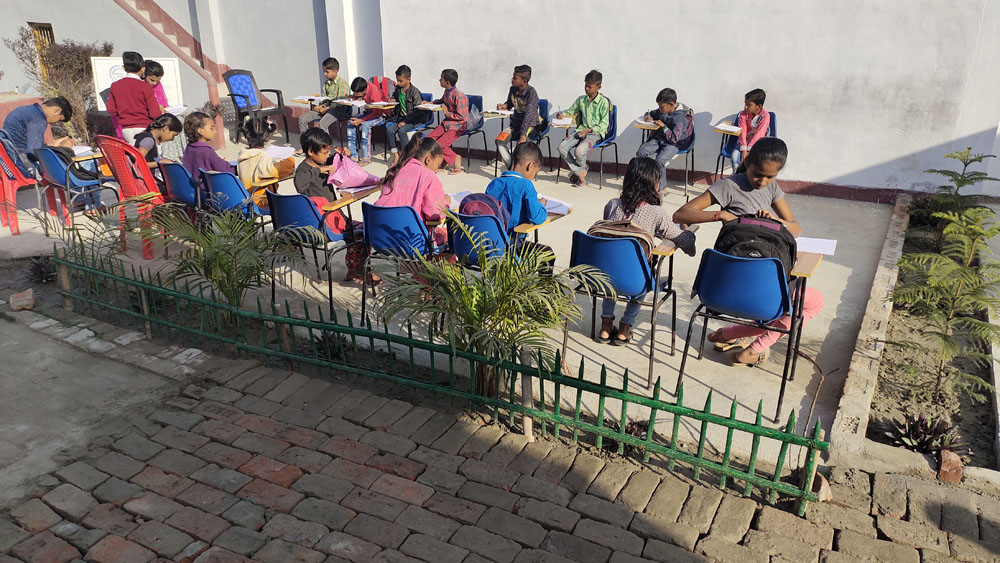 INTERNSHIP AND VOLUNTEERING
Our next mission is to provide good health centre and best practices with support of resourceful people around the world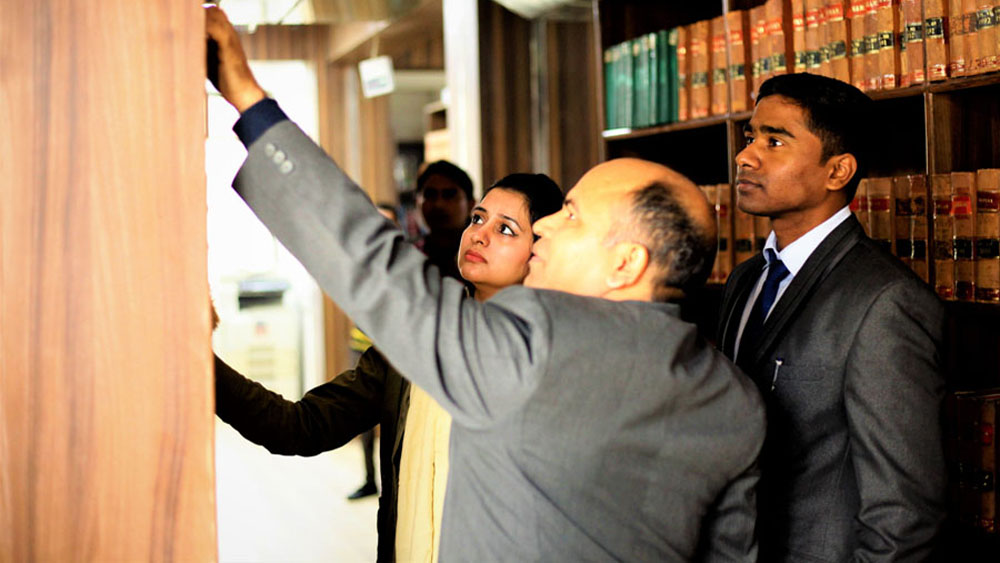 GOAL OF THE YEAR
Shivansh and Prince have decided to take care the plants and cleaning the garden on every weekend in Academy campus. We welcome Teenage and Community Aid and Environmental Volunteering in Gnarly Village and any region of India.

Resources / Services
Goals to transform our world
Goals to transform our world through Sustainable Community Development
---
BROADEN YOUR VIEW
We will see you with our social & adventurous badge of Volunteers in Blue & Grey color matching with Symbol of Gnarly Troop on the last day of awarding them certificate which will be proud moment for you.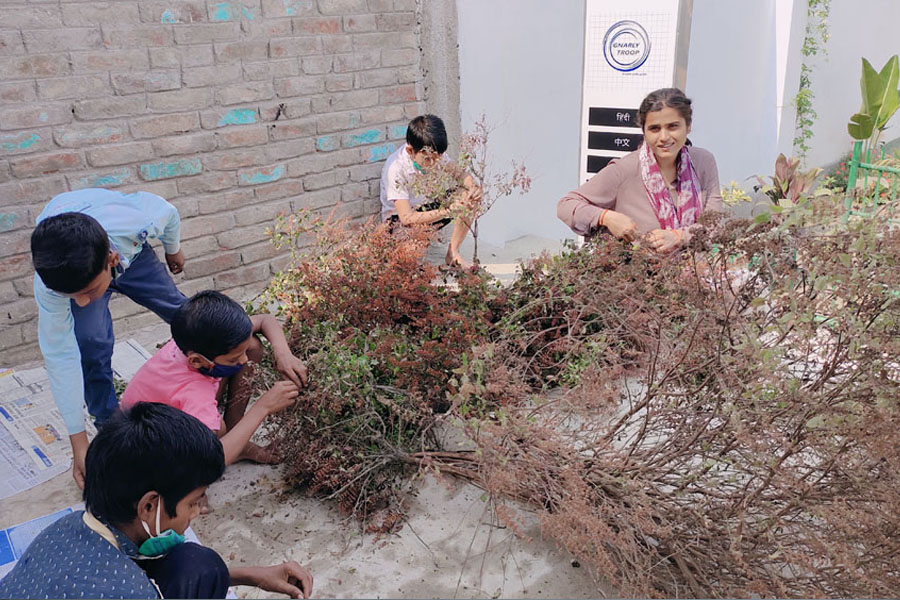 EXPERIENCE AMAZING
Troops for Internship: research on basil plants and Organic Agriculture in Gnarly Troop Adopted Village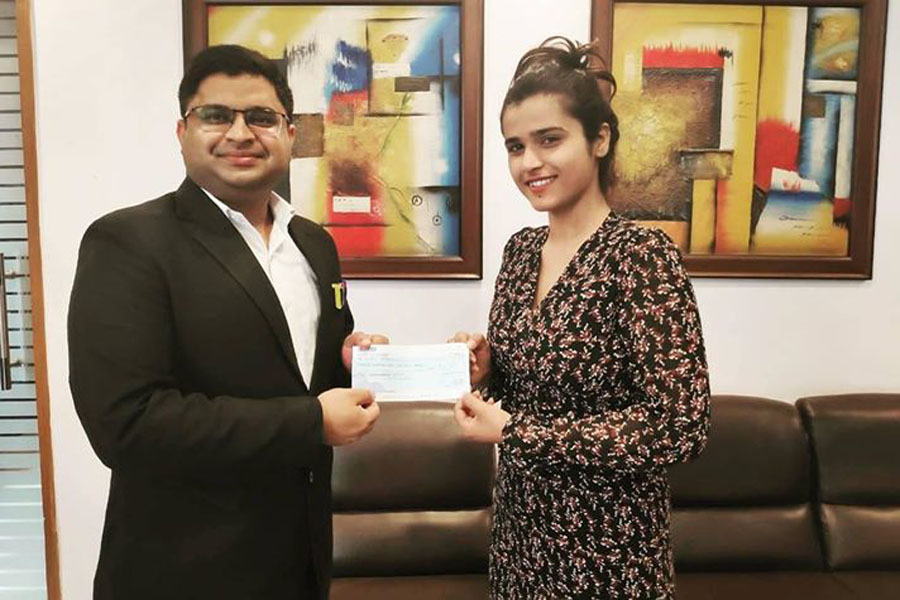 JOIN THE SUCCESS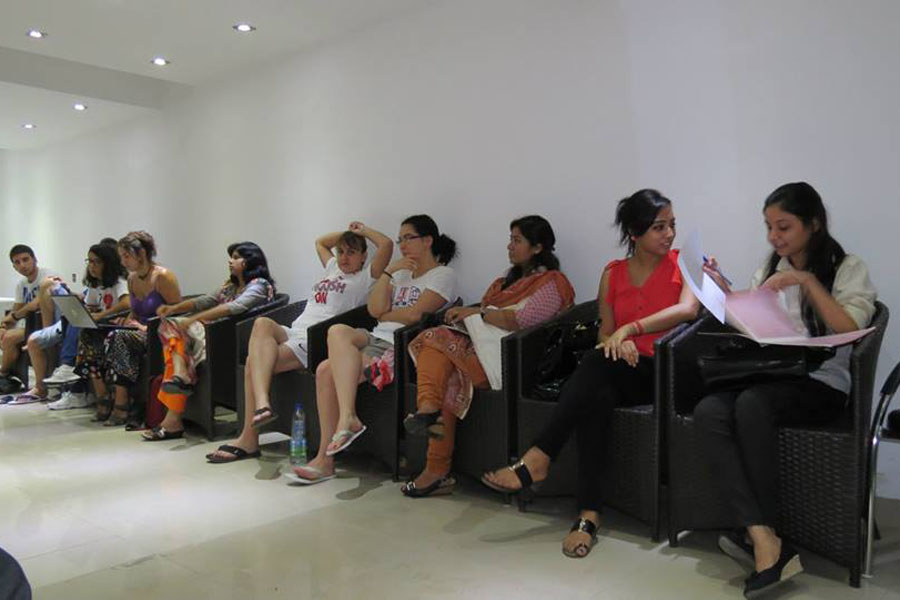 STUDENTS AS RESOURCES
More from the Gnarly Troop
It does matter how you evaluate yourself; you ask – at the end of the life.
Very few experiences will fill you with as much gratitude and fulfilment as volunteering, Internship, Tour and Camping with Gnarly Troop Adventure.
GAIN INTERNATIONAL EXPERIENCE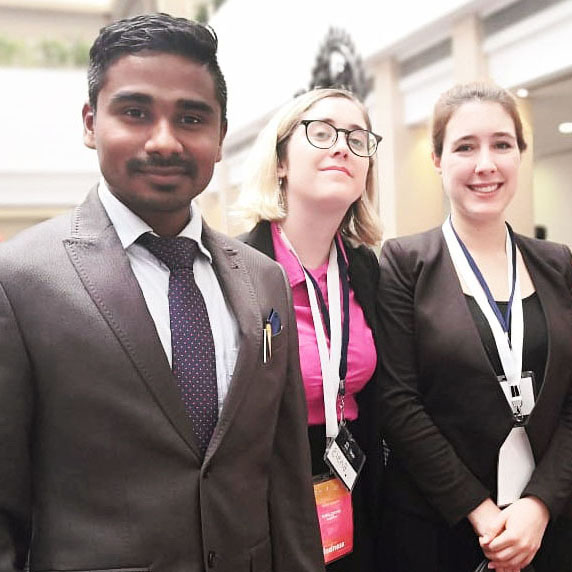 CULTURAL AND EDUCATIONAL TOUR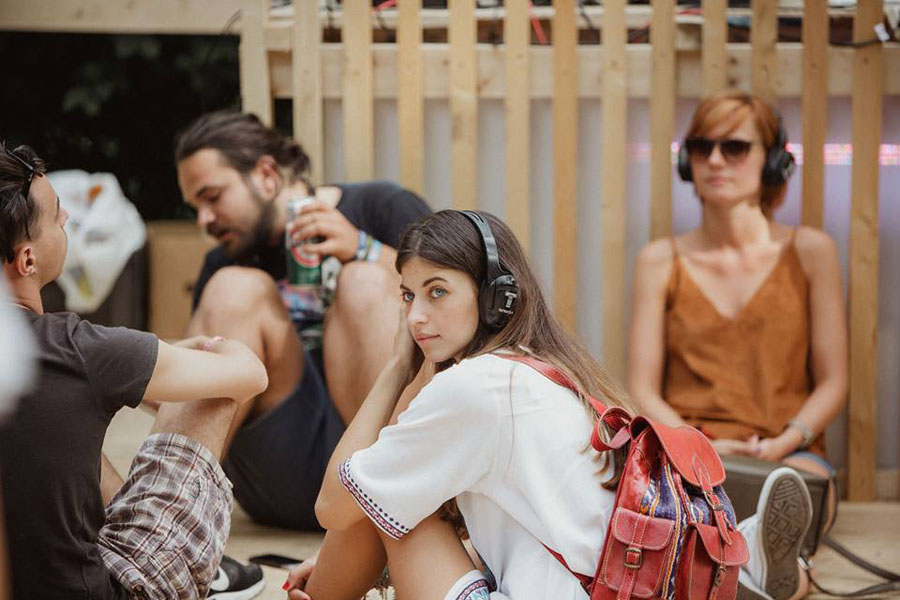 MASTER NEW SKILLS
---
ORIENTATION BEFORE ADVENTURE & WILDLIFE VOLUNTEERING CAMPING
---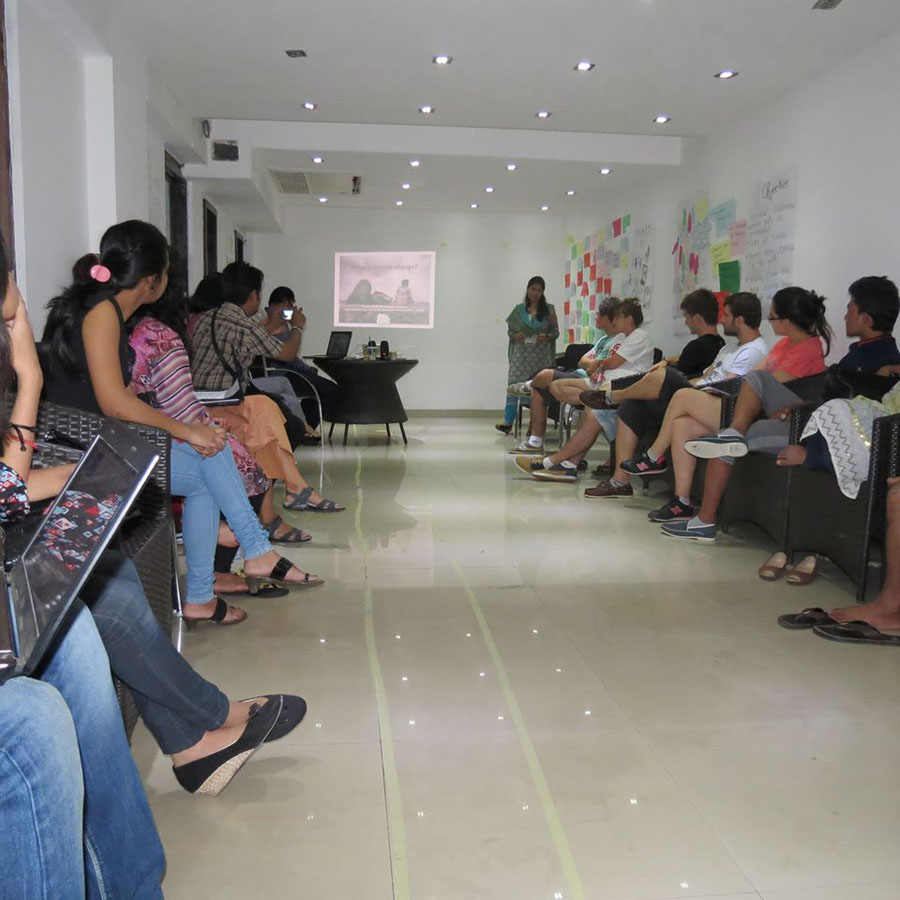 GAIN LEADERSHIP SKILL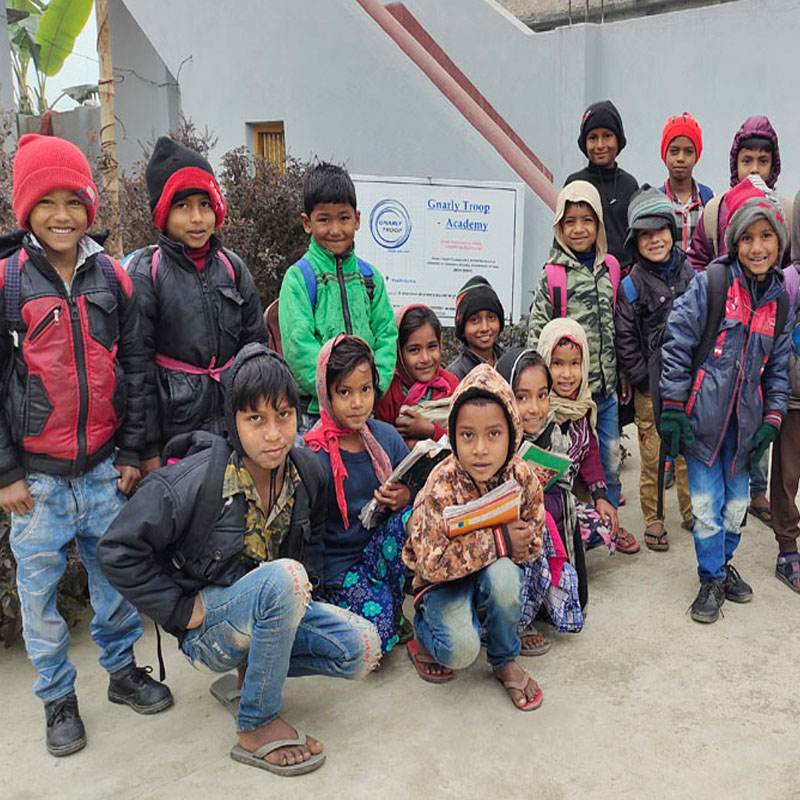 IN RURAL INDIA
---
HUMBLED BY VOLUNTEERING
Being able to engage in the act of giving back to communities, promoting good and improving the quality of life of others is something that can only benefit everyone involved. Regardless of where your interests or passions lie – there are volunteering opportunities and structured ways to rejuvenate the self-will. gnarly troop adventure cares your attitude on happy tour and camping"
Adopted Village Photos
GT is happy to share with you that recently we adopted a village for many hundred families. You all are welcome to develop & support this as Community Development Project.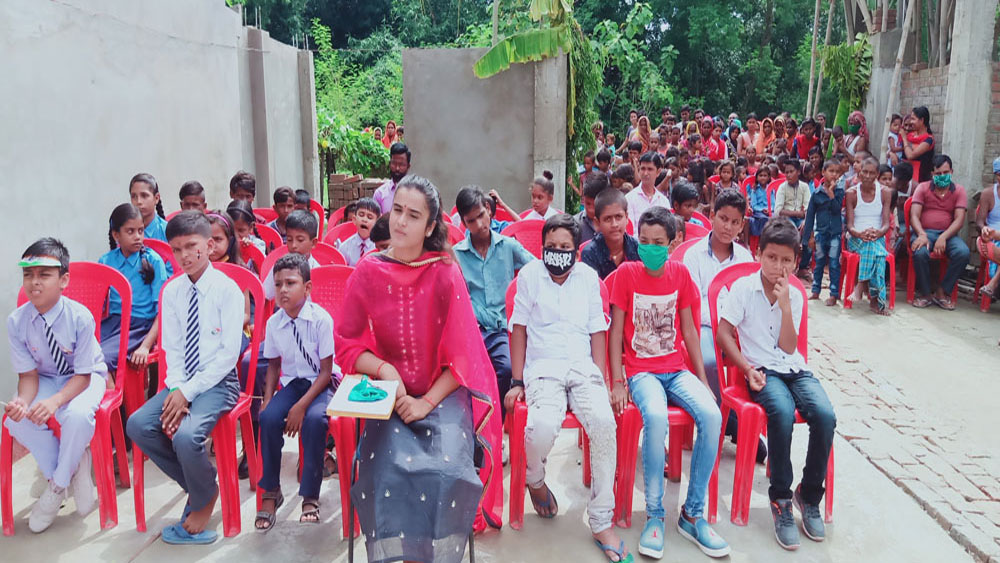 Hope for many makes you realize that "You are young because you Survived; You survived because you had to be Troop".
We Gnarly Troop set an equilibrium point where next generation would be fascinated for mental and physical strength, alone traveller, moral development, fearlessness as whole man living.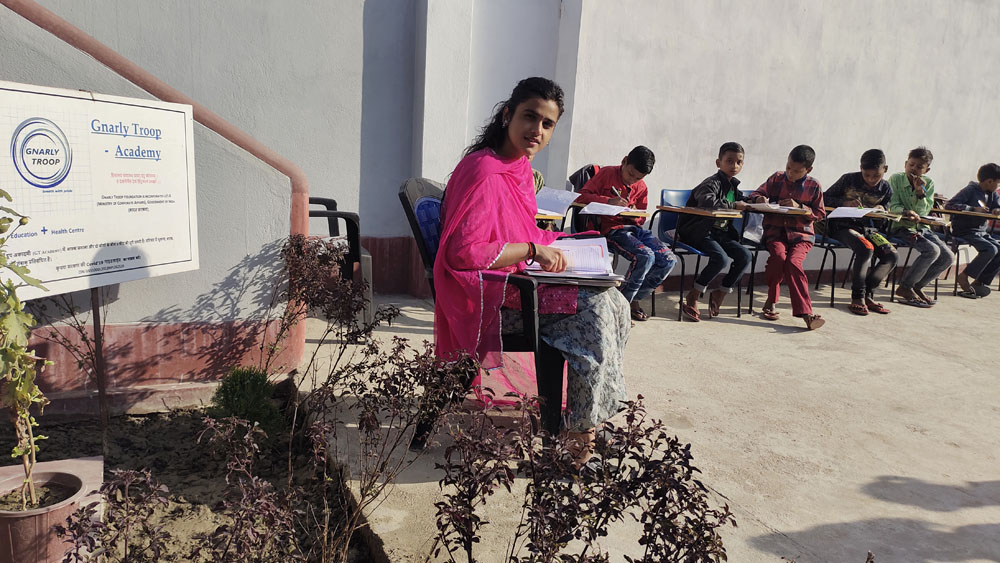 Jaishree Gnarly educating the less privileged children in & at adopted village. "Gnarly Troop Envoys work as Troop with volunteers and young people to localize the global development goals in their local communities. Members are global youth, development envoys who are inspired by their challenges in their communities and seek to transform challenges to opportunities through youth services to humanity and social services."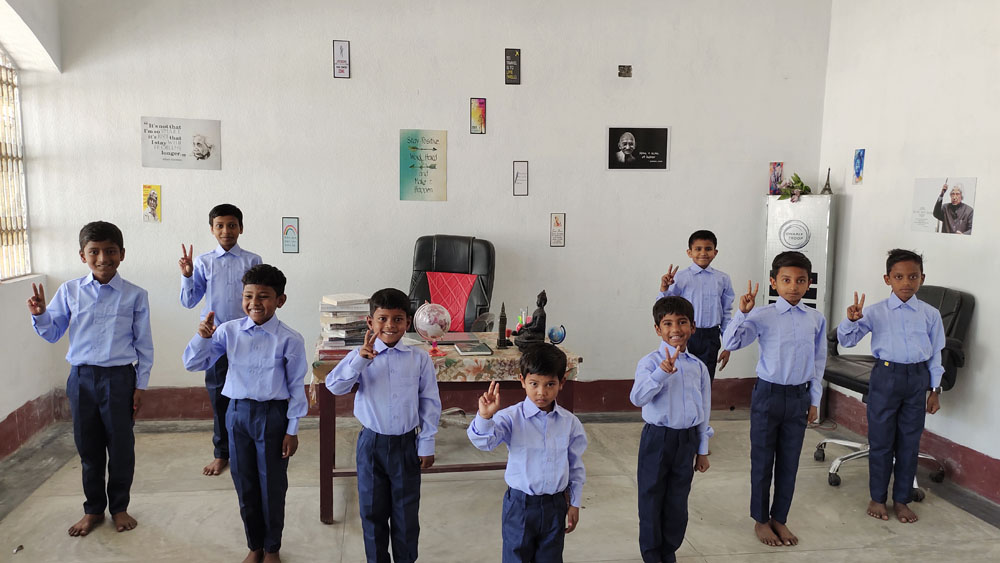 Intercultural education & Troops' volunteering abroad program with people from worldwide assist the children for being critical analysts with team spirit, open mind for global innovation & attitude for Cross border relationship.
What We Do?
Due to the powers vested in its Charter and its unique global vision based on 4Cs i.e. Climate, Community, Culture and Cooperation, the Gnarly Troop considering the motion on the issues confronting humanity in the 21st century, including:
* Provide Humanitarian Aid
* Protection of Human Rights
* Inter Culture Relation and Peace
* Promote Sustainable Development
* Economic Growth & Environment
Protection of Human Rights : Rajnandini, 7 years old girl, expressing her happiness for new books and admission in Gnarly Free Education cell.
Education for Inter culture Relation and peace : Discovery with real in you and spirit of Troop after completion of Internship when you realize that "You are young because you Survived; You survived because you had to be Troop"
Promote Sustainable development : Gnarly Troop for Community aid and volunteering with children keep our priority to focus on downtrodden children with desperately needed academic tutoring, pre-vocational training, and social and emotional support.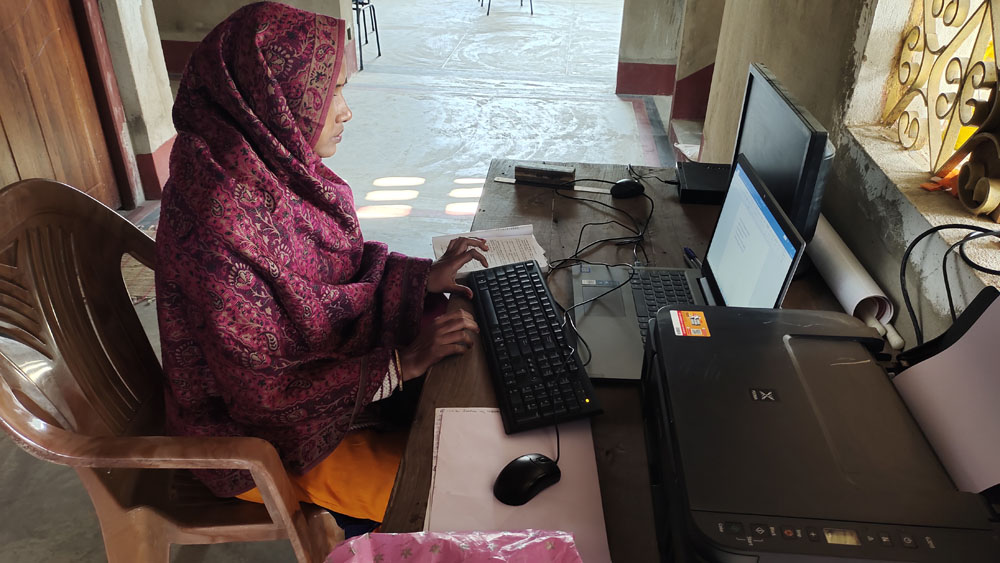 Women, Employment & Equality : Gnarly Troop Federation announces its 10 years mission to combat indifference, intolerance and injustice through international dialogue and women-focused multiple programs both domestically and internationally that promote acceptance, understanding and equality.
Previous
Next
Structure of the Gnarly Troop
Featured stories from across the Gnarly Troop and our worldwide family of agencies, funds and programmes.
Founder
Amarjeet Kr. Thakur
He is now recognized as Amarjeet Gnarly has championed a strong people culture, which is underscored by its drive for increased diversity and inclusiveness that has been recognized by great appreciations."
Gnarly Global Board Committee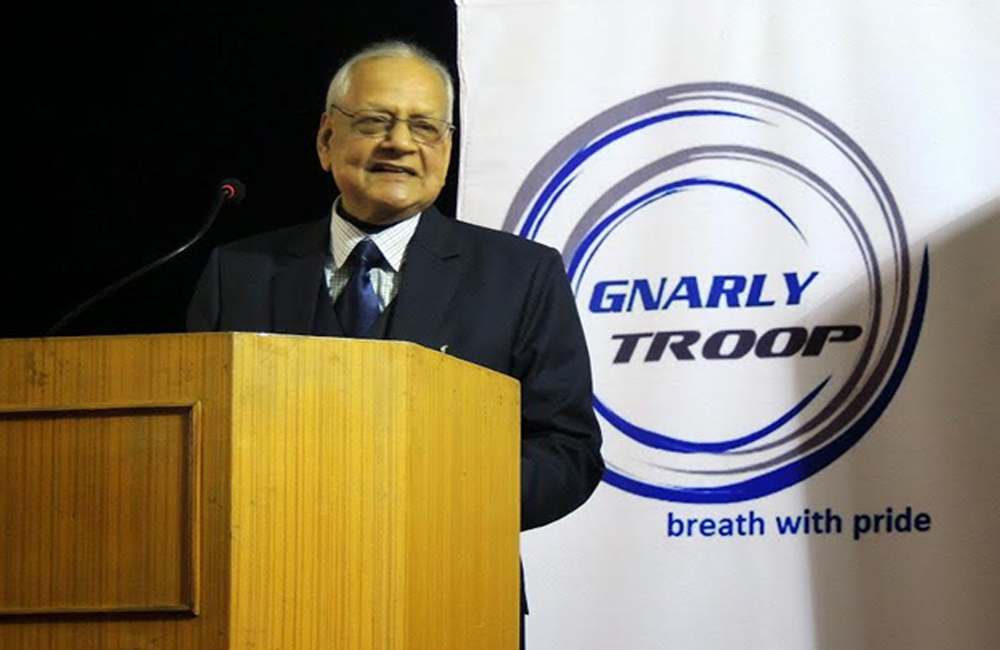 Prof. Group captain O. P. Sharma
Gnarly Global Board Committee is the supreme board of Gnarly Troop which governs the structure & functioning of Gnarly Troop International. Gnarly word is prefixed in each & every honorable positions of this Gnarly Global Board Committee.
Gnarly Troop High Commission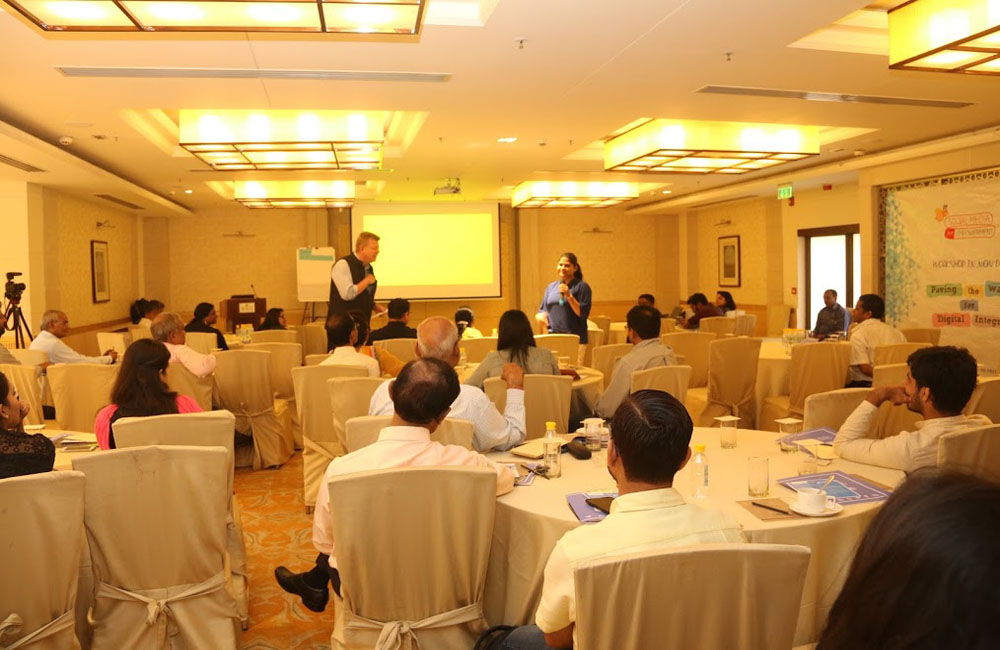 It is headed by Gnarly Brigadier with coordination of Gnarly Global Board Committee & President Gnarly. There are 19 eminent positions in Gnarly High Commission where GT12 are women to represent as Gnarly Special Envoys the Twelve main wings/ missions/ objectives.
Gnarly Reporting Body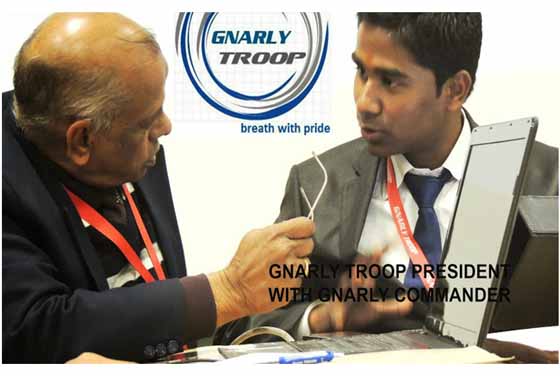 It's headed by Gnarly Wing Commander where Troops / State secretary report regarding projects, status of mission & / for action which need to be taken for particular situation/crafted plan.
Gnarly Team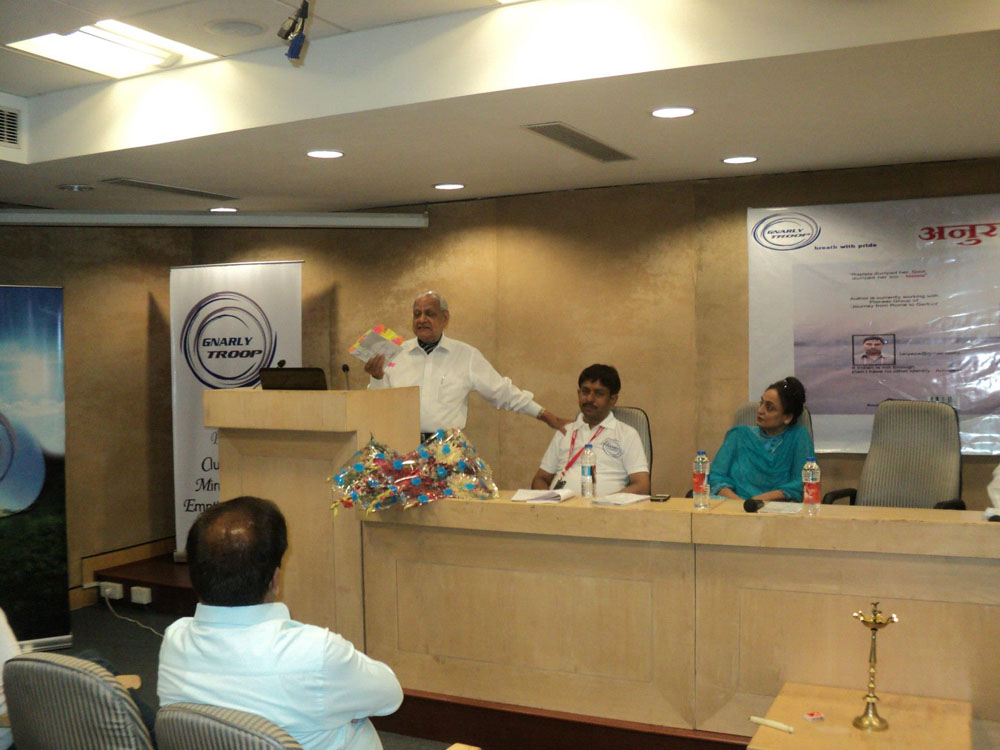 Gnarly Team for Intercultural education & nights with many nations troop to assist you for being critical analysts with team spirit, open mind for global innovation & attitude for Cross border relationship.
Troop Team
The troop is actually run by its Youth leaders. With the guidance of the Troop coordinator and his assistants, they plan the program, conduct troop meetings, and provide leadership among their peers.
Key Issues
---
Economic Growth and Sustainable Development
Gnarly focuses on the Economic Growth and Sustainable Development of country.
International Peace & Security
Gnarly focuses on the International Peace & Security of country.
Human Rights
Gnarly focuses on the International Peace & Security of country.
Humanitarian Assistance
Gnarly focuses on the Humanitarian Assistance.

Nuclear, Chemical and Conventional Weapons Disarmament
Gnarly focuses on the disarmament of Nuclear, Chemical and Conventional Weapons.

Drug Control
Gnarly focuses on the controlling of drugs.

Crime Prevention
Gnarly focuses on the prevantion of Crime.
Counter Terrorism
Gnarly focuses on the countering of terrorism.
Did you Know?
Know some more facts about Gnarly Troop.
Earth's global climate is changing and it is observable due to its effects on environment. Its scale is unprecedented and would be catastrophic in near future.

Find out more in
Climate
Community is a circle in which common life is living. Community is a group of people with a definite area or locality and having a strong sense of belongingness among each other and includes in itself all our social relationships.
Find out more in
Community
Culture is not inheritable but is learned and shared in every aspect of human lives. Culture shapes the personality of individuals and give rise to diversity.

Find out more in
Culture
Cooperation is the foundation of the Unity. This unity allows the society to exist. Consensus holds society together and it is cooperation which points up and strengthens the harmony.
Find out more in
Cooperation
Watch & Listen
Watch some of our videos and explore the activites.
Gnarly Podcasts
---
GT Donations
Youth delegates prior to a session of the 14th annual International Human Rights Summit
Gnarly Troop Social Corner
Connect with us at social media platforms.
Gnarly Troop in Pictures
See some of our awesome clicks.
"We are very excited to adventurous youth in Gnarly Internship, Camping or as volunteers on the mission using the methodology Learning by doings with a great emphasis on Intercultural along with nonformal education methods as : Forum theatre, youth exchange program, Story Telling, Inter Cultural projects, Living Library, Troops Camping about Discovering the Rural Tradition through Story Telling and Prepare here to be loyal which will have impact on Young participant & Local Communities for being rich cultured with tag of Gnarly Troop. It's the way where we create the sense of Communal Harmony too.
Educating the children with all due care is privilege for us and our volunteers consider it as one of the best community development projects in Gnarly Troop adopted village.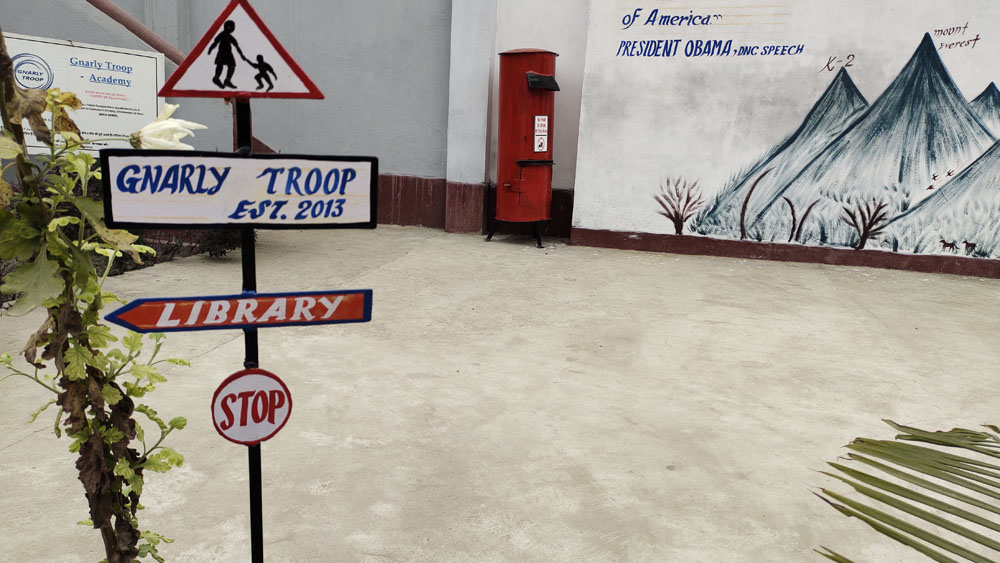 Camping with Troops : Why Camping with Troop? "For those who have troubles sleeping... researchers say one week of camping without electronics reset our biological body clock and synchronizes our melatonin hormones with sunrise and sunset."
GT Donations: The children in Gnarly Troop Village enjoys the moment of lunch time and Troop Academy educates and promotes them with dialogue "There is always a scope of improvement".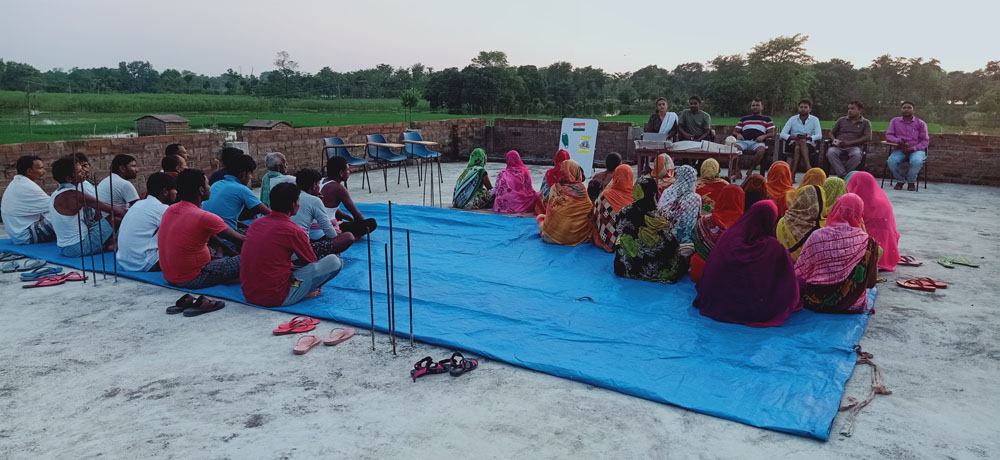 TROOPS RESCUE CAMP: The shelter camp in Gnarly Troop Premises during floods in north Bihar