REQUEST FOR MEMBERSHIP OF GNARLY TROOP GLOBAL FEDERATION
---
This international organisation works with 4 Cs vision i.e. Climate, Community, Culture and Cooperation and hosts GT20 Summit with embassies of 20 Countries. The resourceful entrepreneur/ business icon/ officer/ Youth ambassador/ scientist/ doctor/ Engineer/ Teacher/ social activist & / Intellectual who has been or wishes to be donor / contributor for Gnarly Troop Global Federation may be considered as Member in Gnarly Troop Global Federation for Loyal tag of Global responsible Personality to stand by distinguished social services.
What can we do here with Gnarly Troop tag?
Your mission is as bold as ours. To solve the world's toughest problems.
(Letter of Membership and GT20 Summit invitation will be communicated via Speed Post; all members to be communicated with Embassies of 20 Countries and Prime Minister / President of the hosting country of GT20 Summit every year).
Our gift would be GT20 T-shirt, Cap and Magazine at your door, so please select your T-shirt Size" in Membership form
---
Register Here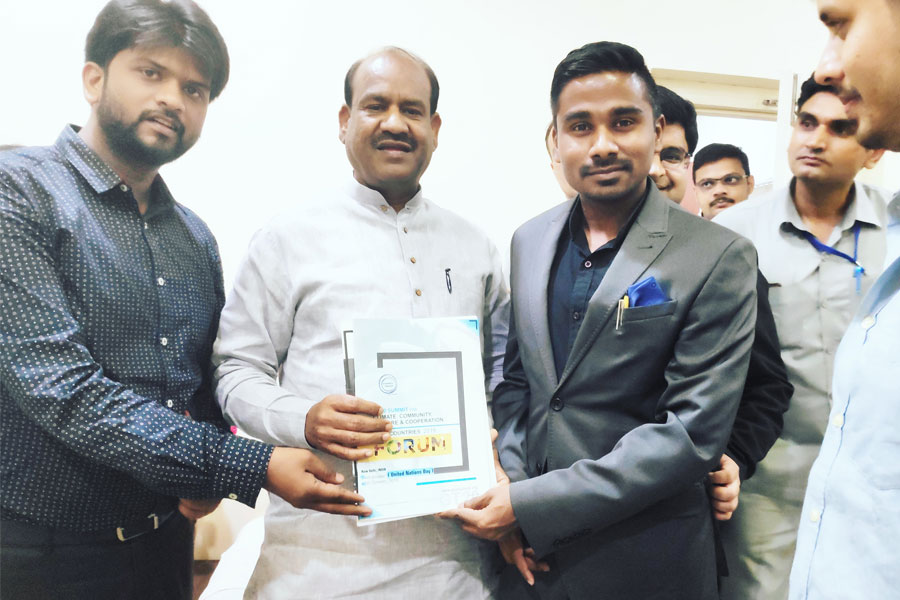 Honourable Lok Sabha Speaker OM Birla & Amarjeet Gnarly launching the 4C's Vision of GT20
Parliament of India (Bhāratīya Sansad) number based membership in Gnarly Troop Global Federation*
Seats for Members: 788*
245 Members are in Rajya Sabha
Same numbers to be in GNARLY TEAM (The members keep interest in official concerned Affairs and support strategic management and planning in Blue badge)
543 Members are in Lok Sabha
Same numbers to be in TROOP TEAM (The young members inspired with Adventure, Camping, Mission oriented movement and Affairs with Grey badge)
---
Bank Detail for the Deposit / Transfer of Amount.
Gnarly Troop Global Federation Bank Details.
HDFC BANK Account No. : 50200083401132
IFSC Code : HDFC0000003
Branch : K G MARG (C.P.), NEW DELHI-110001.