Why Donate Us?
---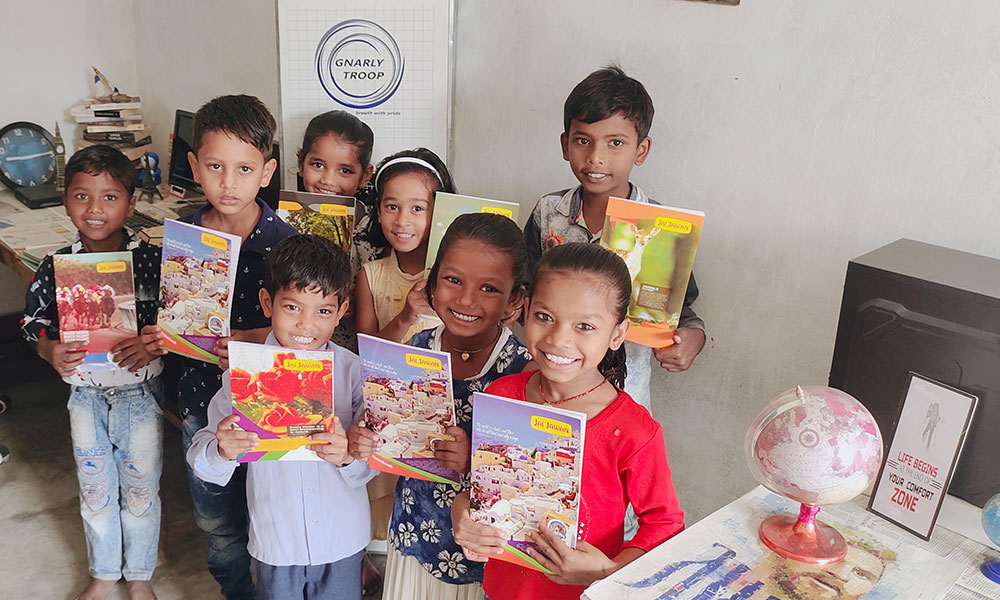 Donate Us
Donate to the Gnarly Troop System and its Agencies
Our resources alone are not enough, so we solicit governments, public and private sectors, and foster greater public awareness to convert many hundred dreams into reality.The goal of foundation is to provide the opportunities technically & strategically to overcome early educational inequality and then their participation fully in building gnarly society. We know you will support with what you have because we know, you think for under privileged and means of education to change the world.
---
Get 50% Tax Relief
Receive Regular Updates
Support Projects Across India
Organization with 50 Years of Experience
Stand for the Planet
We know you share our optimism that it's possible to change the world, one decision at a time. From choosing reusable cloth bags over plastic to taking the bus/metro instead of driving, every decision we make is important. Choose to stand for the planet – show your support!
Join The Tiger Brigade
In the last hundred years, the world lost about 95% of its tigers. But now, for the first time in a decade, tiger numbers have gone up! This is a sign of hope, and evidence that when governments, local communities, conservationists and ordinary people come together, anything is possible. There is still much to be done – and we need your support!
Blue and Gray School
Snow leopards are disappearing. Their numbers have fallen by over 20 percent in less than 20 years. With as few as 4,000 left in the wild, and only around 500 in India, this magnificent big cat could soon vanish forever. But with your help – we can still save them.
Super Sniffer Dogs
Sniffer dogs aid in combatting wildlife crime by helping collecting concrete evidence against poachers and smugglers. 41 sniffer dogs have been deployed in India so far, but our wildlife needs the protection of more such dogs – contribute today!
Donate Now!
---
All donations to GNARLYTROOP-India are eligible for 50% tax relief under section 80G of the Income-tax Act, 1961
You can help protect threatened species and their habitats today by making your contribution to GNARLYTROOP-India. Your support of our conservation work in India will make a world of difference!
Gnarly Troop Bank Details.
Cheque/ Draft in the favor of Gnarly Troop Foundation ,

HDFC BANK Account No. : 50200003669542
IFSC Code : HDFC0000003
Branch : K G MARG (C.P.), NEW DELHI-110001.
---
Yes, I'd like to contribute INR 500
towards protecting India's natural wealth
---
The Gnarly Troop envoys and representatives wish to express and underline the great diversity of the cultural manifestations, recognizing the work and trajectory of the broad grouping of organizations, which are working for years with and on playful activities for the environment as an instrument of the developing community and now with Gnarly Troop missions to breathe with pride.
Covid'19 challenges and its practices and awareness in adopted village with masks, practices of Yoga and distance with healthy meals
The celebration of holi with chidren in the academy of adopted village
We are committed for best basic education and sustainable development of the children in the Academy of Gnarly Troop adopted Village